Reminder! Tomorrow 3/9/21 is Make-Up Picture Day. This is for students who have not had their picture taken this year. There will not be group/class photos or Spring pictures this year. Virtual students, please call the office to schedule an appointment for tomorrow.

RSVP for RBES Family Night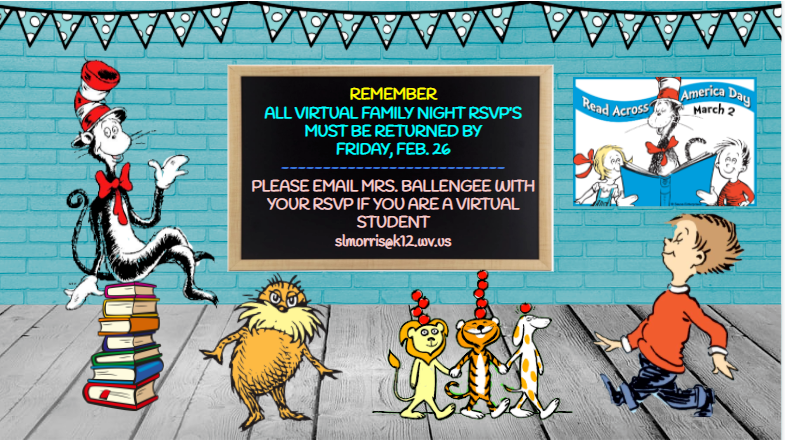 Friday, February 26, 2021 will be a Faculty Senate Day rescheduled from the original date of 2/19/21. To enable our schools to hold the February Faculty Senate meeting, students will be dismissed at 12:25 PM this Friday.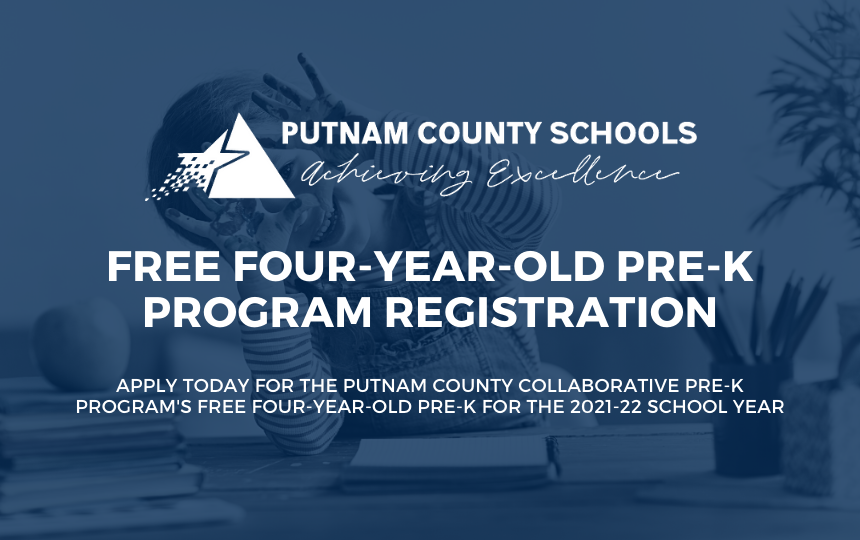 Please visit the "Documents" area of our website for a detailed 2-hour delay schedule. Visit: "Documents", then click on "Parents"

RBES Parents & Guardians, In the event that Putnam County Schools holds a remote learning day, all students, Pre-K through 5th Grade, are to be prepared for learning to begin at 9:45 am. Individual teachers may have their own remote learning schedule for various subjects, but all classes will begin instruction no later than 9:45 am within Schoology and/or Microsoft Teams. If you are unaware of your teacher's remote learning schedule, please send your child's teacher a message on Schoology as soon as possible.

Putnam County Schools has established an Emotional Support Phone Line for families and students in need of emotional support during the COVID-19 pandemic. The Emotional Support Phone Line number is (304) 586-4947 or extension 1960.


Pre-K Registration! Pre-K registration for 2021-2022 opens January 19. To register, parents will need to go to:
www.putnamschools.com
menu parents Pre-K and click the link for registration.

FREE MEALS AVAILABLE FOR ALL PCS STUDENTS: This meal service is free of charge and available for ALL students, whether or not enrolled in the meal benefit program. Therefore, we encourage all families to take advantage of this opportunity. Daily pick-up times for meals are from 11:00 am - 12:30 pm at each school. Families will pick-up meals at their students' home school location, curbside while remaining in the vehicle. If transportation is a problem, families may contact their home school to request meal delivery assistance.

Reminder! Virtual Family Night is TONIGHT 10/27/20 See attached reminder!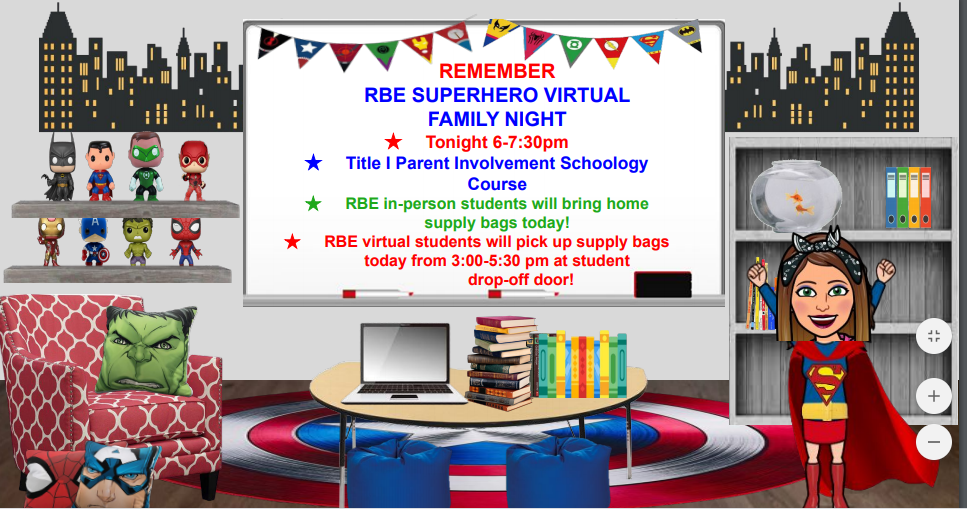 Red Ribbon Week will be held October 26-30 with the following daily themes: Wednesday-Give Drugs the Boot/Wear western style clothing. Thursday-Winning the War Against Drugs By Twinning/Dress like a friend. (Pre-K only will wear costumes on Thursday) Friday-Hocus Pocus...Drugs Aren't Our Focus/Wear your Halloween costume.